Get to know Chad Ford's top 4 picks.
Ford's final mock draft is out -- we break down the elite skills of his top 4 picks.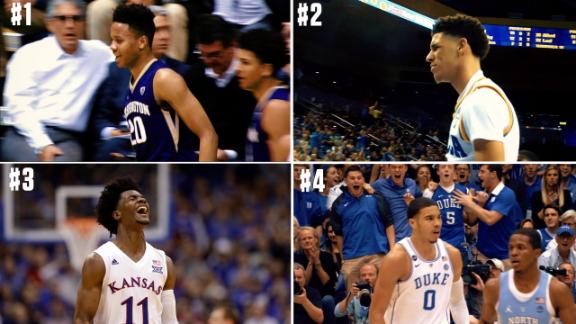 NBA draft
Top Headlines
Kristaps Porzingis
Knicks
NBA
FiveThirtyEight
Knicks
NBA
Knicks
NBA
Stephen A. calls Jackson an 'unmitigated disaster.'
Stephen A. Smith does not hold back on Phil Jackson's comments about potentially trading away Kristaps Porzingis.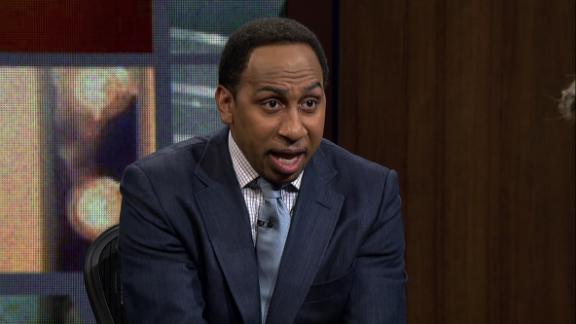 Knicks
NBA
Phil: 'We're listening' to calls on Porzingis.
Phil Jackson discusses the trade offers the Knicks are getting for Kristaps Porzingis, saying, "We have to do what's good for our club."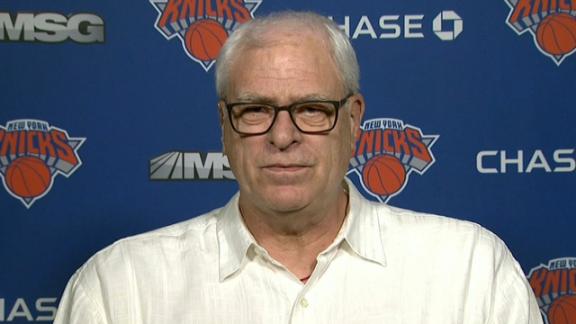 Celtics
NBA
Celtics
NBA
NBA Draft
NBA draft's greatest sleeper picks.
Take a look at some of the best NBA players taken in the second round or later.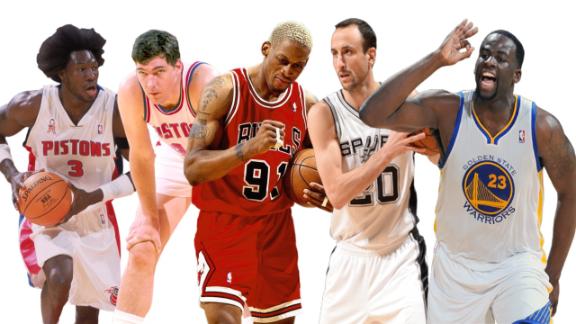 76ers
NBA
Fultz has the tools, but lacks history of winning.
Markelle Fultz would have the worst college record of any top pick in the common draft era. Ben Simmons missed the NCAA tournament, too. Can the Sixers establish a winning culture without a winning pedigree?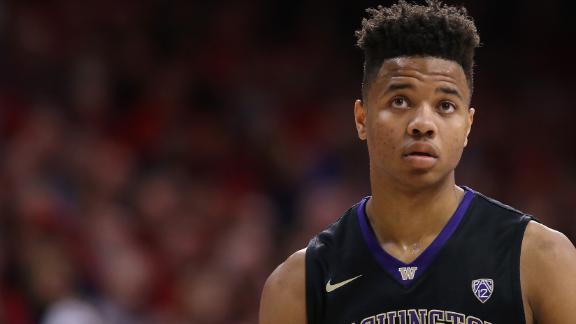 Ntilikina looking to be 'team' style point guard.
French point guard Frank Ntilikina sits down with Jeff Goodman to discuss the type of player he is and the interactions he's had with Mark Cuban and Phil Jackson.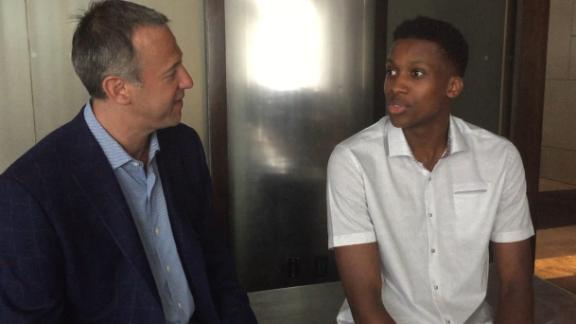 Collins tries shooting against volleyball blockers.
The former Gonzaga Bulldog tries to get off his jumper while facing a wall of volleyball players.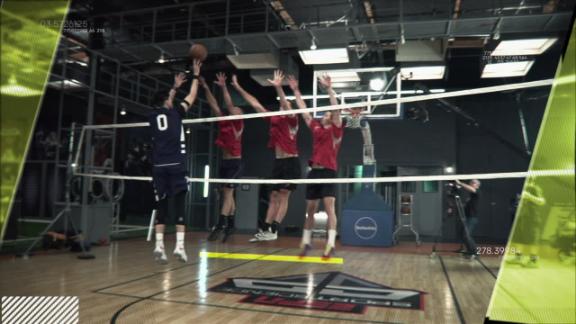 Kentucky
NCAAM
Fox says he's best guard in NBA draft.
Former Kentucky star De'Aaron Fox explains why he thinks he's the best guard in the draft and why his game is different from Lonzo Ball.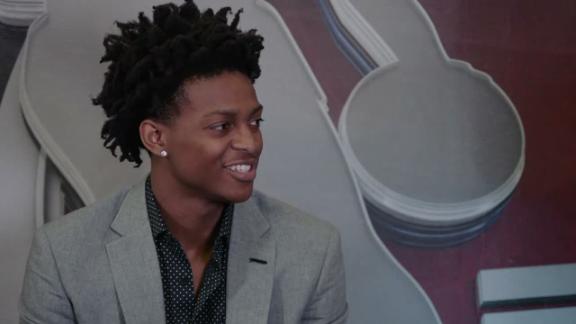 De'Aaron Fox to future team: Bring me a visor to wear on NBA draft night.
Who wouldn't want to see this happen?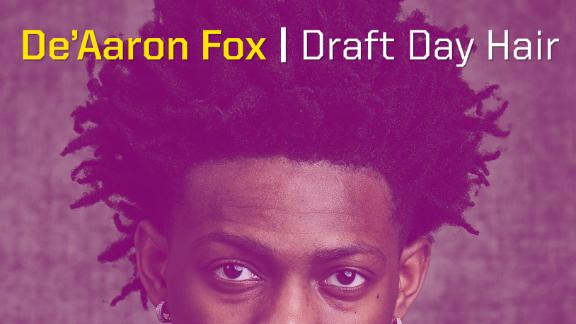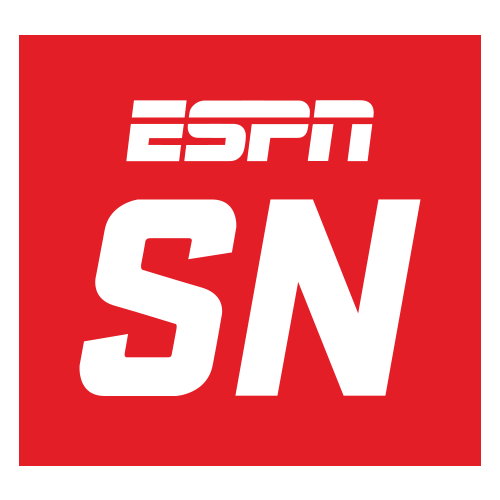 SportsNation
Cavaliers
NBA
Cavaliers
NBA
Cavaliers
NBA
Cavs trying to make deals after Griffin's departure.
Dave McMenamin reports the latest on the state of the Cavaliers heading into the draft.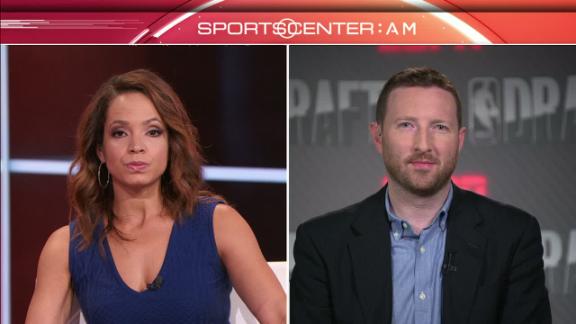 Who are the greatest No. 1 picks in NBA history?
From Kareem Abdul-Jabbar to LeBron James, these draft picks did more than satisfy the expectations that came with being picked first overall.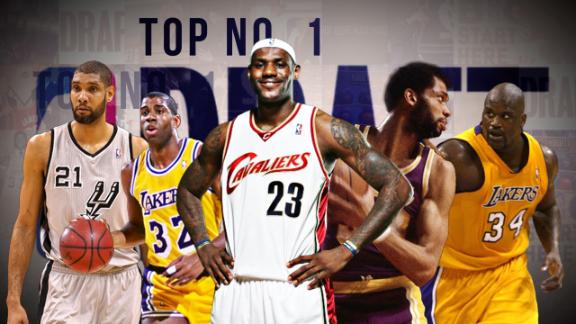 NBA MVP race retakes center stage.
After months of simmering debate, the question of whether James Harden or Kawhi Leonard can pry the trophy from Russell Westbrook will be answered soon.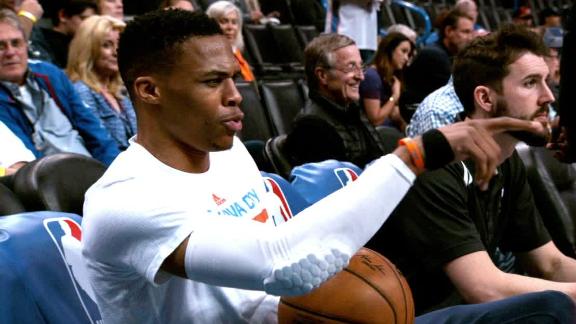 Customize ESPN
ESPN.com Illustration

Put on your GM hat and swing a trade for your favorite NBA franchise.
Russ Isabella-USA TODAY Sports

Let your voice be heard and then tune in to the 2017 ESPY Awards on July 12 on ABC!
Marcus Smith for ESPN

No, LaVar Ball will not stop talking. Not until it gets him and his family everything they want, starting with oldest son Lonzo in a Lakers uniform.
Bill Baptist/Getty Images

For the first time, the league will announce the winner of the MVP and its other major awards during a live show. Read about the 2017 NBA awards and see who will go home with the hardware on Monday.
Predicting 2018's champions
Ezra Shaw/Getty Images

Will anyone stop Warriors-Cavaliers IV next year? We have the 2018 outlook from our ESPN Forecast panel of experts.