Everything has fallen into place of late for the Washington Nationals, who completed a three-game sweep of the New York Mets this past weekend to extend their winning streak to seven games.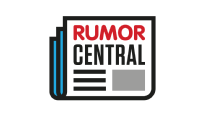 The most pleasant development is at the back end of the bullpen, where Koda Glover recorded his first two major-league saves on Saturday and Sunday. While the 24-year-old Glover may be the long term-answer, the Nats are hesitant to hand him the full-time job and will have him share the closing duties with Shawn Kelley.
Meanwhile, Washington continues its search for ninth-inning help after Mark Melancon departed via free agency.
ESPN's Jim Bowden reports

the Nats have "touched base" with the Chicago White Sox about David Robertson and the Tampa Bay Rays about Alex Colome, but "aren't even in the same ballpark" in talks regarding the two established closers.
Bowden suggests the Nationals might consider some less-expensive options that include Brandon Maurer of the Padres, Brandon Kintzler of the Twins or a trio of Oakland relievers.
- Doug Mittler